MOONBI 105
MOONBI is the name given by the Butchalla Aborigines to the central part of their homeland, Fraser Island or "Kgari".
MOONBI is the newsletter of Fraser Island Defenders Organization Limited.
FIDO's Home Page: www.fido.org.au E-Mail: john@sinclair.org.au
FIDO, "The Watchdog of Fraser Island", aims to ensure the wisest use of Fraser Island's natural resources.
FIDO's Registered Office: c/- Stephen Comino and Cominos, Equity House, Lang Parade, Milton, 4065 (ABN 59 009 969 135)
FIDO's Postal Address: PO Box 70, BALD HILLS QLD 4036 John Sinclair, PO Box 71, GLADESVILLE, NSW, 1675 ISSN 0311 - 032X Registered by Australia Post - Publication QBH2293 20 July, 2003
In This Issue
Fraser Fishing Curtailed 2
Ecological Changes on Fraser Island 3-4
Great Sandy Wrecks, Melon-headed whale, Backpacker's body found, Police work, SES 5
Dingo Dynamics, Spending Pennies in Hervey Bay 6
Eurong+Kingfisher, Hook Point Road, Backpacker driving, Leatherjackets, Tapping Fraser's Water 7
"Balarrgan". Australian World Heritage Sites, Light station, Last of the Brumbies 9
Then & Now, Marine issues, Flinders 3rd Visit 10
UPDATES: Reviewing RAM, Budget Note, Garbage, Barge wars 11
4WD Killers, Happy Valley Weeding Bee 12
Weeding Bee
Since MOONBI 104
In the three months since MOONBI 104 FIDO's main focus has been on trying to monitor and identify the extent of the environmental change which has occurred on Fraser Island in living memory. This has been triggered in part by our "Then & Now" project of gathering old photographs (See p. 9). This enables us to be in a better position to advise on how Fraser Island might be better managed. As we review our older photos we are astonished at the pace and extent of change which has occurred. This prompted us to undertake an aerial survey of Fraser Island on 5th July to update our photographic record to enable us to better compare the "as then" and the "as now". The better reproduction of photos in MOONBI allows us to use many old photos from our archives and assist the feature article on our observed ecological changes. (See pp 3-4).
Marine action: There has been a continuing flurry of action addressing the marine areas of the Great Sandy Region. Page 2 features a discussion of proposed new fishing regulations which should be for the most part an improvement on the laissez-faire approach which has prevailed for far too long over managing the biodiversity in the marine component of the Great Sandy Region. The proposed Great Sandy Marine Park is in the throes of producing a Draft Zoning Plan where from our understanding of there will be an alarming under-representation of protected areas.
Information Freeze: Although there has apparently been much action on Fraser Island in the last few months, the QPWS remained almost mute about it. The trickle of information which the EPA previously produced has now dried up. Monthly Newsletters ceased in January and since there has been an almost total absence of any written reports forthcoming to anyone. This makes consultation extremely difficult especially if there is no information as a basis for consultation. The public, especially key stakeholders, needs information about Fraser Island as a basis for a better informed basis for assessing how it is and should be managed. In three months there is little evidence of the EPA is willing to provide vital information about Fraser Island to the public.
Frustration: What has compounded FIDO's frustration is the lack of long-promised policy statements to guide Fraser Island future management. Long over-due reports such as the Camping Management Plan (reviewed in MOONBI 104) and the Draft Revisions to the Great Sandy Region Management Plan which were promised in April still haven't been delivered. (It is two years since Dean Wells announced that the Management Plan is to be revised). The plethora of excuses are a bit like "The cheque is in the mail".
Promises! Promises! The Beattie Government will have difficulties in delivering its 2001 core election promises which specifically covered Fraser Island. One was to bring "Fraser Island under the planning control of a single government agency". This promise is being perverted within the bureaucracy. As a result Fraser Island is now most unlikely to come under a single authority especially since next State election is due within the next 12 months. This promise seems like very hollow election rhetoric but we live in the hope that the current bureaucratic opposition may be overcome in time.
Another core election promise was to give "legislative effect to World Heritage area Management Plans to ensure their planning policy and principles are reflected in local planning schemes." If the EPA can't even produce DRAFT revisions for public comment after two years shuffling around bureaucratic benches it could be many years more before there is any Management Plan to implement on Fraser Island. (See Story p. 10)
Having only dithered over fishing policy for over a decade, the Queensland Government has belatedly begun to address many urgent issues. Most of recent decisions are likely to result in the curtailment of commercial fishing based on Fraser Island.
FIDO has heard reports that Primary Industries Minister Henry Palaszczuk was doing some recreational fishing of his own when he was encircled by the nets of a commercial fisher. This very ill-advised move only highlights the simmering conflict between commercial and amateur fishers.
In addition to the bag limit on tailor for amateur anglers recently announced, there are now new fishing restrictions. In mid May 2003 Queensland Premier Peter Beattie and Primary Industries Minister Henry Palaszczuk announced in Parliament a raft of proposed reforms, including closing some popular recreational fishing spots to commercial fishing. These measures aim to reverse the decline of Queensland's favourite fish species.
In his statement Mr. Beattie said, "We want Queenslanders with a love of fish and fishing to comment on proposed reforms to marine and fresh water fishing. We want Queensland to remain an angler's paradise, so future generations can catch and enjoy some of the world's greatest seafood. Unfortunately as fish become scarcer, tensions are rising between recreational and commercial fishers at many traditional fishing spots along the east coast. An aim of our proposals is to douse those tensions, so weekend anglers and commercial operators can fish in harmony."
In releasing a regulatory impact statement on Fraser Island Henry Palaszczuk urged public submissions on proposed changes to fisheries management in the region. Prior to visiting Fraser Island for the Fishing Expo, Mr Palaszczuk met with a delegation of commercial fishers in Hervey Bay. Specific proposals for Hervey Bay region:
prohibit the taking of tailor by commercial nets on Fraser Island;
prohibit the use of all nets within 200 metres out to sea from the shore at low water between Tooloora Creek and Ngkala Rocks. The proposed closure would apply from 1 April to 1 September;
include two new closed waters provisions for the trawl fishery in the Hervey Bay region for the purposes of scallop ranching. A company, Queensland Sea Scallops Limited, has been granted an aquaculture licence covering two limited areas of 25 square kilometre areas within Hervey Bay with the aim of it developing a commercial scallop ranching business;
amend the operation of the Hervey Bay and Bustard Head (near Gladstone) Scallop Replenishment Areas (SRAs) so each consists of two 10 nautical miles by 10 nautical miles areas that are open for nine months and closed for 15 months.
Mr Palaszczuk said the proposed closures in relation to Fraser Island were in response to continuing conflict between commercial and recreational fishers. "The aim of the proposal is to ensure commercial netting on Fraser Island remains viable and conflict between commercial and recreational fishers is reduced," he said.
Unfortunately these reforms don't yet go far enough to satisfy either FIDO or Sunfish, (for recreational anglers).
Scallop Ranching Queried: Like many in the whale watching industry, FIDO is concerned about the siting of the very large proposed scallop ranch. The integrity of the existing Hervey Bay Marine Park and the deep sea-grass beds will be put at risk if these scallops are harvested by dredging the sea floor to harvest the cultivated scallops.
Top End Issues Not Addressed: The most critical area where commercial fishers are having the greatest impact on the management of the Fraser Island World Heritage Area is north of Ngkala Rocks to Sandy Cape and around to Rooneys Point. Here the commercial fishers are violating what should be vehicle-free beaches and having a very significant impact on the Top End, in forcing access and overstaying at camping sites in the area. FIDO has had reports of very significant by-catch taken being dumped out of the eyes of visitors in the are, contrary to our understanding, which was that the area was only to be used by commercial fishers to travel between Orchid Beach and Sandy Cape when Ngkala Rocks are impassable. We are alarmed that the beaches there are still being used for netting.
Fishing Expo not addressed: While FIDO is extremely concerned about the environmental impacts of the Annual Toyota Fishing Expo (see MOONBI 104), it appears our politicians are being seduced by the slick public relations and intense lobbying of Toyota. They are also attracted by the "Boys' Own" appeal of this big time hunting and boozing event. It seems that some Queensland pollies can't see the impact of this activity being concentrated at Orchid Beach, which is one of the most sensitive and difficult sites on Fraser Island. Such activities should not occur in World Heritage Areas.
FIDO is not opposed to recreational fishing but this Fishing Competition is a glorification of a product which has nothing to do with helping the environment. In fact the impact is quite the contrary and, despite the protestations of Toyota, it has everything to do with providing Toyota with a marketing ploy. They should aim to do this somewhere other than the Fraser Island World Heritage Area and the Queensland Government needs to see through this scheme.
The marine resources of the Fraser Island World Heritage area are part of its special biodiversity values which must be protected.
Changes in Fraser Island Ecology
The environment is constantly under change. The rate of change though on Fraser Island is most remarkable. The ecological changes there are the result from climatic variation, changes in the fire regime, human intervention and the impact of alien plant and animals. What is extremely important is that these changes are monitored and if they result from unnatural causes these impacts are actively addressed. That is the role of natural resource managers.
Since becoming established in January 1971, FIDO has keenly observed and monitored changes to Fraser Island. Many of the changes FIDO has observed over the past 32 years seem to have escaped the attention of those responsible for the management of the island and the protection of the island's World Heritage values. Luckily FIDO relies not only on its corporate memory but also the great numbers of photos we took during the early 1970s while we were campaigning to stop sandmining on the island. Those photos are now invaluable, as we can plot the changes and the rate of change to the physical environment on Fraser Island.
In the early 1970s when John Sinclair lived in Maryborough, FIDO regularly flew over Fraser Island to monitor developments. Although there were few flights after the mid-1980s, FIDO resumed aerial surveys this month (July 2003) to better monitor changes and to make a more informed assessment of the island's management.
This Backgrounder addresses some of the natural changes in the area close to the eastern beach between Hook Point and Sandy Cape.
Changes to Fraser Island Sandblows
Rate of Sandblow Colonization: In Hammerstone Sandblow vegetation is intruding at an accelerating rate. Pioneer species, particularly Dogwood (Jacksonia scoparia), are spreading into the sandblow from almost every direction at a very rapid rate. For many years FIDO has maintained an observation point adjacent to Wabby Lakes. It is from here that we were able to calculate in 1975 that the sandblow was moving forward (in 1972-1974) at the rate of approximately 0.5 metre per annum. Now our observation point has been engulfed and is impossible to exhume. However, from other indicators the rate of advance of the sandblow has slowed most significantly. This is most apparent both from the little encroachment on the lake where the southern access track reaches the lake and where the melaleucas are growing just to the east of Big Wabby.
Following the abnormally wet year in 1974, water levels in Wabby Lakes rose most significantly to flood a small right angular shaped embayment. It was around the edge of that bay that FIDO observed a fringing line of melaleucas germinate. Our 1974 aerial photos show the lake water spilling into this embayment. During 1975, when the Fraser Island Environmental Inquiry was held, FIDO undertook many aerial surveys and photos of Wabby Lakes. These show the water level to have receded but the line of seedling melaleucas around the edge of what was the bay to be well established, almost along the right angle of a 60° triangle with the water's edge being the hypotenuse. In the almost 30 years since, these melaleucas have become well-established. We have seen the sandblow slowly building up around them and the most southern of these melaleucas succumb to the sand. However, in the corner of the right angle, the trees were able to keep their heads above the encroaching sandblow. Thus, while the trees, which are now regularly used as changing spots and occasionally as toilets, appear to be not so big, FIDO can attest that most of the trees are buried by sand and that we are only seeing the tops of those trees which began as small seedlings in the Big Wet of 1974. If the sandblow was still filling the lake at 0.5 metres per annum, there would now be an extra 14 metres of sand between the trees and the lake. This doesn't appear to be the case, but we have no more than photos and observations to confirm this.
The Tallest Melaleuca: One of our other observation points is a cluster of melaleuca branches emerging from the sand above Little Wabby. Based on the afore-mentioned observations, FIDO is convinced that this is the crown of what may prove to be the tallest melaleuca in the world. Indeed, it may actually challenge Tasmania's Eucalyptus regnans for the title of the world's tallest flowering plant, even though more than 60 metres of the tree is buried in the sandblow. Unfortunately, we have not yet been able to get a surveyor to establish its exact height and the QPWS thinks such matters are too trivial to follow up, although we have been drawing their attention to it for more than 20 years.
Anyhow, whereas only a decade or so ago this tree stood on the edge of the open sandblow, we now have to push through a thicket of dogwoods to reach it and the dogwoods are rapidly moving further out into the blow. Once we could see Little Wabby from the top of the blow. This view is now obscured with a dense screen of vegetation.
The Trailing Arms: One of the features of the sandblows are the two trailing arms reaching back from the blow towards the south-east, the direction from which the sandblow came. Having observed the invasion on the south-western corner of the sandblow above Little Wabby Lake, we took more notice of the invasion of the trailing arms and, sure enough, the vegetation is rapidly encroaching there also.
Smaller Sandblows: In 1993 John Sinclair was threatened with prosecution for removing casuarinas which had been ill-advisedly planted in a sandblow between the Eurong township and the Visitor Centre. We can now report that natural colonization has now almost removed this sandblow. Likewise, many other smaller sandblows near Eurong are being overtaken by vegetation. One sandblow has moved so far west that it has caused the Eurong to Central Station track to be relocated more than once since 1971. That sandblow is now almost stationary. Others nearby have almost disappeared.
Vegetation Changes
"The Desert" South of Indian Head: This area was bare sand from the beach for up to a kilometre inland. It was bare of virtually any vegetation. On New Year's Eve 1963, during a cyclone, the sea swept right around Indian Head and on New Year's Day the area which is now used as a campground was both treeless and wobbled like quicksand when walked on. Following the start of QTM's sandmining operations on Inskip Point in the mid 1960s, beach spinifex began to invade the edge of the "Desert". At first it was hardly noticeable but within a decade there was a strong sward of spinifex which was clearly evident in aerial photos. FIDO can't swear that spinifex wasn't present before the advent of sandmining on Fraser Island, but we can't recall seeing it previously and the accelerating takeover by spinifex was remarked on at the time. In 1992, to preserve the rapidly deteriorating Aboriginal middens south of Indian Head and to stop people driving and walking over these important archaeological repositories, the QPWS planted some casuarinas there. Now the area has a significant forest.
Spinifex was non-existent in the early 1970s. It only began to appear slowly from the late 1960s after sandmining began at Inskip Point. It is now strongly established along other beaches where, including the long sandblow between Brown's Rocks and Sandy Cape and the sandblow immediately south of Waddy Point which has been misnamed because of a bungle by the Queensland Place Names Board.
Loss of Natural Grasses: Other changes we have observed include the transformation of the more open forest into a shrubby woodland. Once we saw kangaroo grass (Themeda australis) growing in healthy stands in the area between the firebreaks along the eastern side of the island. To see kangaroo grass in these areas now is remarkable. What was once a scribbly gum forest with a grassy understorey has seen the grass replaced by woody shrubs. However, it is not only in the scribbly gum forests that grasses have disappeared. In an area south of Eurong known as "The Horse Paddock" which once pastured Harry Alridge's horses (and which even in the 1970s still had some of the fence posts standing), the natural expansive areas of couch grass have been largely replaced by a forest of coast banksia (Banksia integrifolia). Other large areas of couch grass along the east coast have similarly seen the grass being displaced by banksias and casuarinas. On Indian Head and Middle Rock, a similar dense sward of couch grass is being progressively replaced by a dense forest of horse-tail oaks (Casuarina equisitrifolia). In the latter instances the invasion of trees into grassland may be a result of the grazing patterns of the brumbies, which favours the establishment of woody species because the grass is weakened by their grazing. In the former case the kangaroo grass may have lost out, due to total absence of fire since the late 1970s.
Pandanus Comeback: Pandanus suffered extremely from the grazing pressure of brumbies. The brumbies regarded the lush growing shoots of the small pandanus as delicacies and there were few pandanus which survived to become mature plants, usually only if they were inaccessible to the brumbies. This phenomenon was first reported on by the then Officer in Charge of Fraser Island, Walter Petrie, in his report to the Forestry Department in 1918. Following the removal of almost all of the brumbies, there has been a remarkable regeneration of pandanus along the east coast.
These are just a few of the changes to the Fraser Island environment that FIDO has observed over 32 years. In future MOONBIs we plan to provide more insights into the changes we have observed since 1971. This time we have mainly focussed on natural changes and only those along the eastern seaboard. In future issues we will deal with the changes to the interior of the island and look also at the human induced changes.
It is important to record the natural changes we have observed on Fraser Island over the past three decades. This is important as almost no QPWS decision-maker responsible for Fraser Island can recall what Fraser Island was like even ten years ago. FIDO welcomes other observations and contributions on the subject of changes to the ecology observed on Fraser Island over the decades.
Great Sandy Wrecks off Limits
1. "Maheno": As from June there will be a three-metre no-go zone around the wreck of Fraser Island's "Maheno". People now face fines for breaching the regulations. The no-go zone in the interests of visitor safety. The wreck is unsafe. As well as the rusty and jagged state of the wreck, there were safety issues with vehicles and pedestrians around the site. A recommended speed within the vicinity of the Maheno is 40km/hr.
QPWS rangers will fine people who ignore the signs and warnings. (There is provision for an on-the-spot fine of $50 or a maximum penalty of $1500 under the Recreation Areas Management By-law 1991.) The wreck is amongst the most-visited site on the island and vehicles often drive in the vicinity of the wreck while pedestrians are near.
Pedestrians should at all times stay well back from the Maheno, rusty metal may protrude from sand and stay with any accompanying children. Pedestrians should also be alert for traffic because approaching traffic sounds may be muffled by the sound of wind and surf.
2. "Cherry Venture": In the meantime Cooloola's "Cherry Venture" wreck on Teewah Beach has also been put permanently off limits. In June it had its superstructure crushed by an excavator into its hull and covered the wreck with sand to decrease safety concerns.
3. The EPA remains mystified about the identity of the ship which was uncovered during summer storms at Inskip Point. This was reported in MOONBI 104. The mystery is that wooden samples taken before the ship was buried again showed that its floor framing was baltic pine, the hull of larch and the false keel of jarrah. It was originally thought to be the 300 tonne Scottish built St Magnus, which operated between Britain and South America from 1856 until it was brought to work out of Adelaide. It may have been the Natone which was built in Norway in 1919 until purchased by the Commonwealth Government in 1939. It ran aground while sailing between Brisbane and Cairns.
4. "Marloo"? There is still no firm identification of the interesting steel bits exposed near Orchid Beach back in October, last year. While some claimed that they were some canon from a 25th Century Portuguese man of war, the EPA believes they were parts of the "Marloo.", probably davits. The exposed metal has since become submerged below the beach and sea again.
Melon-headed whale on Fraser
A 2.7m female melon-headed whale was successfully released after it was reported stranded 3km north of Eurong township Fraser Island during rough seas in early May. Because the surf at the original stranding site was rough and the whale may not have been able to swim through it to return to open waters, rangers transported the whale to calmer waters at the southern end of the island.
Melon-headed whales are fast and agile, and can jump clear of the water. They are frequent visitors to Queensland waters and mostly inhabit tropical, and sub-tropical waters of the Pacific Ocean.
Three known mass strandings have occurred in Australia: 150–250 animals at Crowdy Head, NSW, August 1958; 53 animals at Moreton Island, Queensland, August 1976; and 7 animals at Point Plomer, NSW, November 1995.
Missing Backpacker Discovered
Almost two years after 46 year old English backpacker, David Eason went missing on 29th March, 2001 his remains were found on the north eastern corner of Wabby Lakes. Thousands of tourists walking down from the lookout above would have passed less than two hundred metres from him. He was only 30 metres from the lake's edge. Only skeletal remains were discovered but there were no marks indicating foul play. His expensive camera was found beside his remains, which tends to rule out an opportunistic robbery.
However there are many questions remaining about David Eason's disappearance including why two comprehensive searches by the SES and police in the days and months following his disappearance failed to find his body and why the search was obviously conducted in the wrong area. There will be a coronial inquiry but there are many questions needing to be answered. One of the most critical questions is what led the police to concentrate their search on the beach area and even the surf rather than near the lake itself and why did initial reports indicate that Eason was going to wait at the beach?
Fraser Police Operations
Since the new $1.3 million Eurong police station was opened on 14th March the police have actively established their presence on the island. They dealt with the discovery of the remains of David Eason and many more mundane matters such as monitoring speeding and drink driving. Officer in Charge, Sgt Mooney said that the work of himself and constable Lehfeldt was "proactive policing" — establishing a presence in the community that encouraged visitors to behave themselves.
The police station is strategically attached to the QPWS Eurong Visitor Centre. This is the administrative centre for island operations. Unfortunately many island residents feel aggrieved that they weren't invited to the opening after working as volunteers in searches and fighting fires. Other police officers are envious of the two who have taken up residence in what many people see as Paradise.
New SES base at Orchid Beach
The Hervey Bay City Council has approved land to be excised from a road reserve at Orchid Beach to establish a new State Emergency Service shed next to the green Community shed. The part of the Community shed which was supposed to be used by the SES to store equipment is now being used to accommodate a bar and fridge, while the SES gear is apparently currently stored at the home of the Orchid Beach controller. The council approval means that, despite their preferred policy for community groups to share facilities, they have departed from that policy in this case. Some people may be forgiven for assuming that the move seems aimed more at enlarging the boozing area and opportunities for the pampered Orchid Beach community than serving the wider community interest.
Dingo Dynamics
Since the great massacre in May 2001 when 32 dingoes were shot another 24 have been destroyed. Losing almost one dingo every month from a relatively small population is considered ill-advised and unsustainable. The loss of dingoes on Fraser Island continues to distress not only FIDO but most people concerned with wildlife and with Fraser Island.
A British woman was nipped by an adult male dingo as she was retreating to her vehicle near Yidney Rocks. Environment Minister Dean wells said, "The woman suffered only a slight bruise and grazing." He went on to say that the dingo involved was destroyed "because it displayed a reduced fear of humans and could pose a danger in the future".
In June Mr. Wells advised that another aggressive male dingo was destroyed on Fraser Island after tailing and attempting to nip a Brisbane woman walking alone on the beach near Dundubara campground. He said, "Although the woman was not injured in the encounter, the incident indicates that this dingo had a reduced fear of humans and posed a threat, so it was humanely destroyed in accordance with the provisions of the Fraser Island dingo management strategy."
The loss of dingoes on Fraser Island continues to distress not only FIDO but most people concerned with wildlife and with Fraser Island. As the Queensland Government continues to pursue its very anthropocentric approach of placing human safety above the maintenance of a viable gene pool of a pure strain of dingoes on Fraser Island, this disquiet and alarm will continue to grow. What makes it ever increasingly difficult to suffer, is the lack of firm information on the exact numbers of dingoes shot and the information which has been derived from this continuing massacre.
Greater Risks: One of the more alarming issues is how casually the dingoes can be shot while no action is taken over other greater risks to life and limb on Fraser Island. Take for example the failure to place restrictions on the use of campfires. In March, a two-year-old boy suffered severe burns to his feet after stumbling into a campfire and had to be flown to the Royal Brisbane Hospital for treatment of the second degree burns to the soles and sides of his feet. This is unquestionably a more serious incident than the case of the nip of the backpacker and yet no politician is ordering that campfires be banned in the interests of human safety. It seems that the dingo has become the target of irrational hysteria and that a more reflective policy should be adopted before the genetic pool of dingoes shrinks to an unsustainable level.
Snakebites. Coincidental with the British woman being "nipped" by the dingo (fatal only for the dingo) two people were bitten by snakes on Fraser Island. A 47 year resident was bitten by a red-bellied black snake at Orchid Beach and a 42 year old man was bitten by a brown snake on the dunes near Poyungan Rocks. Both were evacuated by rescue helicopters. These events passed without political orders to exterminate any troublesome snakes.
On Fraser Island's dingo problem: "Please do us fishermen, wormers, campers, parents, tourists and your own rangers a favour — shoot them all. There are millions of dingoes this side of Sandy Straits and you can get $30 per scalp for them." R. McViegh, Hervey Bay.
Spending Pennies in Hervey Bay
The ever-increasing fleet which uses Hervey Bay is creating a very critical issue on how its human waste is to be disposed of. Although more than 80,000 people each year go whale watching in Hervey Bay the results of all of their trips to the toilets aboard are flushed directly and untreated into the bay. The major problem arises because the very large Hervey Bay marina at Urangan still has no facilities to pump out holding tanks from the ever-increasing flotilla of vessels which use the port. Thus all boaties still dispose of their untreated sewage into the sea.
In March the Queensland Government announced a new hard line approach to the problem and gave industry representatives until 12th May to comment on proposals to dispose of their on-board sewage.
The whale watch fleet has long claimed that because most vessels used salt water as a flushing agent that the waste from the holding tanks couldn't be pumped out and processed by Wide Bay Water. However WBW has replied that they are happy to talk to the boating industry to come up with a solution to the problem. WBW said, "We have the engineering and scientific experts here to help the fleet owners with their problem and we would be only too pleased to hear from them." Pumping out vessels isn't a part of their core business so many operators could face some costs in adapting to a workable system in conjunction with WBW.
Tourism and Leisure Corporation operates a fleet of vehicular barges between Fraser Island and the mainland will be seriously affected. Managing Director Gary Smith said that if the government persisted with the changes major modifications would have to be made to his fleet and the costs would obviously be reflected in a review of barge fee pricing.
Fraser Island's Great Walk
In April John Sinclair was shown over Fraser Island's Great Walk now in the process of development. It runs 85 kilometres from Dilli Village to Lake Garawongera and an additional 85 kilometres of feeder tracks from Hook Point, Eurong, Kingfisher Resort and Happy Valley. It follows a wonderful route with has some well-selected designated camping sites.
An outstanding feature is that the grades are so well conceived that no stairs or zig-zags are required. It will be possible to patrol the trail from go to woe on a quad bike. This is important for track maintenance patrols and for rescue. Such good gradients make this walk very attractive for tentative walkers who might otherwise be daunted.
Eurong Plus Kingfisher Resorts
Eurong and Kingfisher Resorts now generate about 500 jobs between them at peak times. Together they have 282 rooms and 109 villas and a fleet of 40 4WD buses. Managing director Gary Smith said that the island was riding a growth backpacker wave. Despite fewer Germans coming, visitor numbers are increasing.
Mr. Smith stated that Eurong Resort which opened about 40 years ago, will be run differently to how it had been managed by former owners Sid Melksham and Angela Burger. He said that his company had no short term plans to redevelop the older part of Eurong.
Tourism and Leisure Corporation, (TLC) the company which operates both resorts has made no secret of its desire to connect Eurong Resort to mains power as soon as possible. Kingfisher laid a submarine cable to connect that resort to Mary River Heads in about 1997. They are now anxious to extend that power now to Eurong. FIDO is very concerned about the environmental impact in transmitting power across the island. Certainly overhead power lines are out of the question and any proposals to lay underground cables are equally questionable. If they were laid beneath the existing roads they would significantly damage the forest root mat. The only acceptable way to carry power from one side of the island to the other would be to lay the cable on the surface and build a rail line over the top.
FIDO has proposed that TLC investigate the option of replacing much of their large bus fleet with light rail and which would incorporate a duct to carry electric power. TLC is concerned at the potential cost of establishing the light rail network which they don't believe they can afford. Initial reactions suggest that TLC is more interested in transmitting the power avoiding any environmental impact investigation of their proposals.
Death of Leatherjackets
There is still no clear answer to the mystery of the line of over 400,000 dead leatherjacket fish washed up on 21 kilometres of Fraser Island's eastern beach and on the north west beach near Sandy Cape on 3rd March. DPI scientist John Beumer said that tests don't support biotoxins or viruses as the cause. Although human cause has been ruled out because no other species of fish was involved, the cause of death remains unidentified.
Leatherjackets generally live in deeper water and are known to periodically suffer large scale fish kills. A similar incident occurred in 1998 and a similar species in Hawaii are known to have regular large-scale fish kills all with the cause remaining unidentified.
New Road from Hook Point
In March the QPWS called for consultants to develop detailed engineering plans and costs associated with the building of 25 kilometres of road between Hook Point and Dilli Village. It was intended to have the plans for the new road by 31 July. The new road will replace the former mining road which was partially bitumen but which has fallen apart from lack of maintenance, causing most travellers to opt to drive on the beach. Building of the road which will not be rebuilt to bitumen surface standard will depend on availability of future QPWS funds and, when complete, will enable the closure of the beach in accordance with the Great Sandy Region Management Plan adopted in 1994.
Backpackers' Dangerous Driving
Two British backpackers aged 18 and 19 were charged with dangerous driving after rolling their 4WD while doing "donuts" on Fraser Island's beach just south of Eli Creek. There were seven tourists of different nationalities aboard the vehicle when it rolled and a 25 year old German woman had to be airlifted to Hervey Bay hospital where she was later operated on for abdominal injuries. This is only one of many vehicle accidents involving backpackers who don't not have to sit for a driving test to drive on Australian roads (or Fraser Island). The Queensland Government bears the cost of the medical evacuation and treatment of all Fraser Island accident casualties.
Eurong police said that up to 10 fines in a day may be issued to "hoons" on the beaches but things had been quiet until this accident. During the Easter Weekend they breathalysed 700 drivers on the Ocean Beach. No tickets were issued during the Toyota Fishing Expo.
2003 Maryborough By-election
The unexpected retirement from the Queensland Parliament by the former member for Maryborough, Dr John Kingston, lead to an by-election for this politically unpredictable seat which has during FIDO's 32 years moved from being the second safest ALP seat in Queensland to Liberal Party to National Party, back to Labor, then to One Nation then (for the last two elections) Independent. The Maryborough electorate covers half of Fraser Island and local members have a large say on Fraser Island management. After being defeated for pre-selection for the National Party former investment adviser Chris Foley was elected in May as an Independent.
Water from Fraser Island
The Maryborough By-election provided a further forum for the local Luddites who want to take water from Fraser Island despite the much greater cost than the alternatives and the enormous environmental impacts it would have on the marine life of Hervey Bay itself. Taking water from Fraser Island has become an irrational obsession for some who believe that some tangible commodity needs to be extracted from Fraser Island. If it can't be mineral sands or timber this same mind-set is now fixated on taking water. That Fraser Island contributes $277 million or more annually to the local economy with only tourism impacts matters little. Such concepts don't register with some people with tunnel political vision.
FIDO's Book on Balarrgan
FIDO has embarked on a new project to publish a book on Balarrgan. This is the area adjacent to North White Cliffs and the Kingfisher Resort. The concept began in about 1978 when MOONBIs 41 and 42 with articles on the McKenzie's Jetty area, which turns out to have more historical references than any other single part of Fraser Island. The concept gained some momentum with FIDO's acquisition of a series of wonderful photographs. These capture the era when Hector McKenzie's family company built and operated a rail network and sawmills on Fraser Island. Copies of these photos have been passed on to both the QPWS and the John Oxley Library but we are sure that they will have a much larger viewing as illustrations in this new book, which we believe will be wonderful memento for people staying at Kingfisher Resort to take with them, as it gives a precious insight into the island's very colourful heritage.
Recycled Light Stations
The Noosa Parks Association has restored the historic lightkeepers cottages at Double Island Point to their former glory. The EPA handed over management of Double Island Point and the cottages to this volunteer organization from the local community, in early 2002. Since then, volunteers have given thousands of hours of their time to renovating the cottages and tidying up the grounds. The NPA now has further plans to build a small interpretive display at the site and hope in the future to conduct guided walks, enabling even greater community access and fuller appreciation of the history and natural values of the lightstation.
Unlike at Double Island Point the EPA retained the control and management of the Sandy Cape light-station and there has been no community involvement other than selected volunteers maintaining the station when the resident rangers take rostered days off. FIDO would like to see the Sandy Cape Light Station being made available for "artists-in-residence" to enable artists to be inspired and capture the spirit of Fraser Island's wild top-end.
The Last of the Brumbies
It has been over two years since the CAC unanimously recommended the removal of brumbies from Fraser Island in accordance with the Management Plan. At that stage there were said to be only 8 brumbies. Brumby numbers have now increased to 22 while the EPA went through its tedious procedures of assessing who should remove the remaining brumbies and how. The brumbies are still there but on 4 July the CAC was assured that the brumbies would be removed by 31st July.
Australian World Heritage Sites
FIDO first began very closely monitoring and critically commenting on the use and visitor management of Fraser Island from 1971. Many of our observations have been published in previous MOONBIs. For the past 15 years John Sinclair has also been annually visiting most Australian World Heritage sites to monitor how they are being managed and to see what may be relevant from their respective management regimes to Fraser Island. Thus FIDO is in an excellent position to compare all WH sites.
With the recent addition of Purnululu, Australia now has 15 World Heritage sites. All have different management regimes. Some are more appropriate and effective than others to protect the World Heritage values. The ones at greatest risk are the ones where there is the closest interaction with humans who (often unwittingly) are responsible for introducing many impacts and injurious agencies. (The latter includes weeds, feral fauna and fire). They can be ranked but roughly for those with high visitor numbers the impacts are reduced according to the size of the budgets allocated to manage them.
Visitor Impact Assessments Needed: FIDO wants to see visitor impact assessments for all World Heritage sites. Managers will then be in a better position to know where to better direct their management efforts. Visitors also would be then more aware of what they could do to limit their impact. Most importantly managers would have a better instrument to assess carrying capacity of the respective sites.
Most Australian World Heritage areas are now better protected than they were before their listing but all are now receiving much greater visitation which is negating many of the protection measures. Fraser Island now receives about 50% more visitation than it did when listed just 10 years ago. In some cases, such as the Tasmanian Wilderness, there has been a progressive annual improvement in catering for the increased visitation but on Fraser Island there has been a progressive environmental deterioration. The budget allocation for infrastructure and asset maintenance needs to keep pace with the visitation but generally the Queensland World Heritage Areas have failed to do this.
A study last year by corporate consultants Kleinhardt FGI concluded that Fraser Island contributes $277 million annually to the state and national economy. The Queensland government allocates only about $5.5 million to its management and the Commonwealth varying amounts from $600,000 to nil (this year). Of the money spent there is a disproportionate amount spent on visitor management to natural resource and cultural management as you indicate.
This is in part the result of a mind-set by the Queensland EPA but also the fact that the bulk of Fraser Island 's budget comes from Visitor Access fees which are obliged to be spent on recreation management. Until the QG dips into consolidated revenue more deeply to manage the natural resources of the island this imbalance and disproportionate allocation of financial resources will continue.
"Then and Now" Photos
As noted in MOONBI 104 FIDO has a large selection of historical photos. We have given copies of these to both the John Oxley Library in Brisbane and the QPWS Maryborough office so that they will be available free of charge and copyright to the public. Photos can speak thousands of words. Thus we regard our collection as being of extraordinary value in providing records of what Fraser Island was like long before the Queensland Government even began to manage its environment.
We have recently rummaged through old slides to try to have a better picture of what Fraser Island was like. Having done this we were most surprised to appreciate the extent of change which has occurred. This inspired us to undertake an aerial survey of Fraser Island on 5th July to document just what the areas which have been most obviously environmentally changed. That was even more revealing. It is almost 20 years since FIDO had undertaken a similar deliberate aerial survey and while we had recognized that there was vegetation encroaching in on Hammerstone sandblow (Wabby Lakes) and Corroboree beach (Indian Head) we were unaware that the sandblow behind Waddy Point has been almost completely colonized.
We are now reviewing the photographs we took during this flight and we plan to publish them in a Special backgrounder to MOONBI 106 in December.
Protecting Fraser's Marine Resources
Lack of resources prevents FIDO being as active in the management issues of the Great Sandy Region's marine resources as we would wish. While FIDO has not been directly engaged in any of the ongoing consultations the proposed Great Sandy Marine Park we are vitally interested in the outcomes.
Both self-interested recreational and commercial fishing interests are mainly concerned about who has access to the fishery, while conservation interests which wants to ensure that the marine biodiversity is mainly being overlooked. We are most concerned that the Draft Zoning Plan for the new park will contain a very small proportion of Marine National Park (Green zone). The Great Barrier Reef has recently discovered the folly of establishing a Marine Park without an adequate are of Green Zoning. They are now in a process of quadrupling the green areas. It seems from some preliminary knowledge that the Great Sandy Marine area needs to be quadrupled from present proposals.
Historical Note
Flinders Third Fraser Island Visit
Popular history records that Australia's greatest maritime explorer, Matthew Flinders, visited Fraser Island twice. On 1st August 1799 he arrived at Sandy Cape in the 16-ton ship "Norfolk. He then proceeded to sail down Hervey Bay and name features such as Triangle and Arch Cliffs, Sandy Point, Woody Island and White Cliffs. He "entertained a conjecture that the Head of Hervey's Bay might communicate with Wide Bay', but was unable to prove his theory.
He returned in 1802. Passing the Wide Bay Bar on 27 July he noted "in curving around Wide Bay the sandy land becomes very low (Inskip Point) and a small opening was seen in it (Great Sandy Strait) leading to a piece of water like a lagoon (Tin Can Bay); but the shoals which lie off the entrance (Wide Bay Bar) render it difficult to access..."
Flinders went on to Bool Creek. While waiting to rendezvous with the "Lady Nelson" he landed three parties. One group collected firewood, another of six naturalists under botanist Robert Brown studied the flora, while Flinders befriended the Aborigines, whom he considered numerous and of good physique. Brown collected a species of dogwood which he named Jacksonia. His descriptions provide the earliest scientific records from Fraser Island.
In his letter to the then Governor of New South Wales, Phillip Gidley King, dated 9 September 1803, Flinders revealed that he returned to Fraser Island a third time and camped overnight at Indian Head.
Having survived the wreck of the HMS Porpoise and the Cato on the Great Barrier Reef's Wreck Reef, when three of the 97 officers, crew, and passengers of the two vessels perished, he wrote:
"Accompanied by the commander of the Cato, Mr John Park, and twelve men, I left Wreck Reef in the cutter with three weeks provisions, on Friday, August the 26th, in the morning; and on the 28th in the evening made land near Indian Head, from whence I kept the coast on board to this place."
Thus it appears that Indian Head was his only landfall Flinders made between Wreck Reef and Sydney, a distance he calculated at the time to be a "792 miles". Thus Fraser Island seems to have been honoured with the visit of Australia's greatest navigator more than any other place in Australia other than Sydney.
STOP PRESS
Dilli to Poyungan beach camping banned
On 14th July, the EPA the stretch of the eastern beach between Dilli Village and Poyungan Rocks would close to campers until it id reviewed in October as a result of recurring dingo problems. Great Sandy Manager, Rob Allan said, "Two dingoes in particular have been behaving in threatening and aggressive ways towards people consistently in recent weeks, and have had to be humanely destroyed. Cutting off contact between the dingoes and people through closure of the area to camping will help the dingoes' behaviour to be moderated."
UPDATES
MOONBI feels obliged to keep readers updated on the developments - mainly lack of them - that apply to many of the issues we have raised.
Moon Point Freehold
In MOONBI 94 published in December 1998 FIDO outlined a history of the 300 ha freehold land at Moon Point. At the time we wrote:
FIDO regards the large freehold area near Moon Point as a potential environmental nightmare. The area of freehold land is an area greater than the area of the Kingfisher Resort, the Orchid Beach subdivision, and the subdivided areas of Happy Valley and Eurong combined. It is located on a low-lying swampy area at Moon Point near the western extremity of Fraser Island. No part of the land is more than 5 metres above sea level. On its western edge it touches on the largest area of fens on Fraser Island. It is a haven for sandflies and mosquitoes. Land speculators have made various attempts to subdivide and sell the Moon Point land despite its inhospitality (biting insects) and lack of aesthetic attraction by exploiting Fraser Island's public appeal.
Since then we have made representations to the Queensland Government to acquire the land which was first listed as a strategic land acquisition back in 1978. All of our overtures urging the government to acquire this land have so far failed to result in any action.
The Beattie Queensland Government has a history of only addressing Queensland's environmental problems very belatedly when the issue has reached such a crisis that it can no longer be ignored. It seems to work on the principle that it is better to do something late than never. This is the case when it addressed the issue of old growth forests. It is the same with land clearing, salinity and the Great Barrier Reef. On the current indications the Beattie Government seems unlikely to act before any development starts on the site and the impacts then demand action.
A Single Authority for Fraser Island
In MOONBI 100 in October 2001 we wrote: FIDO believes that it is urgent to create a single authority to provide coordinated leadership and management for the island. What FIDO is advocating is the creation of an autonomous Fraser Island Authority (FIA).
FIDO believed that this would happen based on the "core promises" made by Premier Beattie on Queensland's World Heritage areas during the February 2001 State election campaign. These were:
Giving statutory recognition to Queensland's responsibility to fulfil our obligations under the World Heritage Convention to formulate and implement WHA Management Plans that give priority to the protection and conservation of World Heritage values while presenting those values to the best advantage;
Giving legislative effect to World Heritage area Management Plans to ensure their planning policy and principles are reflected in local planning schemes and considered in the assessment of development applications, and
Giving priority to implementing the Great Sandy Region Management Plan (including bringing Fraser Island under the planning control of a single government agency) and finalize submissions necessary to expand the Fraser Island World Heritage area to incorporate the entire Great Sandy Region including Cooloola National Park.
Power Grabs: Since then the whole project has been hijacked by the Queensland bureaucracy with two key departments making a pitch to increase the size of their respective patches. The EPA has fiddled as it has tried to manoeuvre to take over the Wet Tropics Management Authority which is currently a joint State–Federal statutory authority and turn it into a branch of the Department to manage ALL Queensland World Heritage areas. This bears no resemblance to what FIDO has long urged for Fraser Island but the EPA has persisted despite opposition particularly from North Queensland.
Management Plans: Queensland's Local Government Department has also had its oar in to protect its territory. It wants all of the World Heritage areas to come under the jurisdiction of the Integrated Planning Act which it administers and sees itself as a strong department not to be muscled out of any planning controls which may be imposed through statutory Management Plans for World Heritage areas. FIDO believes that the Local Government Department has stalled the release of the draft revisions to the Great Sandy Region Management Plan for almost two years because it is reluctant to cede any powers which it currently holds so possessively to any other department which may develop any planning mechanisms.
The Upshot: With a Queensland Election looming within 12 months the Beattie Government looks almost certain to renege on these core promises. Our optimism two years ago and the high hopes we held for the Second Beattie Government is rapidly waning. Although they have acted (somewhat belatedly) to address some of Queensland's other urgent environmental problems they seem to have been a dismal failure , on Fraser Island. They have let the bureaucracy snuff out what should have been a simple straight forward initiative.
Queensland's World Heritage areas are the "Jewels in the State's Crown". They deserve better than they have got.
Revising the RAM Act
Another update concerns the failure to deliver on a long promised revision of the Recreation Areas Management (RAM) Act. The Beattie Government released a Review of Recreation Areas Management Act, Regulation and By-Law for public comment in February 2002 but it has failed to either pursue the matter in the form of legislation or a draft for public comment or to advise that all of the changes are stalled. FIDO believes that it would be more appropriate to administer Fraser Island under the jurisdiction of a Single Authority than under the RAM Act, but since there is unlikely to be any single authority and because the RAM Act currently contributes more than 80% of the budget to for day to day operation on Fraser Island, we have a vital interest in how the RAM Act operates.
Budgetary Correction
MOONBI 104 reported on its front page that in April, 2003 "the Management Committee was told that of the $7.5 million spent this year $3.2 million came from RAM fees and $3.5 million from Queensland consolidated revenue. This is an encouraging improvement on the past record." FIDO wrote to the minister applauding but were advised that we were misled: "The total State contribution of $7.2 million ... is largely spent on Fraser Island but also covers the cost of managing the Cooloola Section of the Great Sandy National Park and the Inskip Point Recreation Area." Thus it appears that what is actually spent on Fraser Island hasn't significantly increased above the roughly $5 million which it has hovered around for the past five years.
What has changed is that practically all of money is now contributed by the Queensland Government. The Commonwealth Government have decided to virtually abandon any financial support for Fraser Island even though it is one of the Crown Jewels in the National Estate and Australia's most popular "Place of the Heart".
So Much for Garbage
One of the on-going sagas concerning Fraser Island has been the disputed bills issued by the EPA to the Maryborough and Hervey Bay City Councils. The EPA stalled delivery of the bills to the councils for picking up rubbish for them on Fraser Island and when the final amounts were disclosed both Councils revolted and claimed they couldn't be justified . Following a meeting in May the QPWS agreed to reduce the Maryborough council's four year bill from $352,762 to $143,000 over six years. Hervey Bay's bill was slashed from $330,451 for four years to a six year bill of $101,000. Maryborough calculates that the saving amounts to $839 for each ratepayer.
FIDO believes that neither Council is contributing all of the revenue they collect from island ratepayers towards management of the island and it is unfortunate that the Fraser Island is again to bear the cost of an incredible bureaucratic bungle within the QPWS.
New Operators win the Barge War
Since the sale of the Eurong Resort and all of Fraser Island's ferry routes to Queensland Tourism & Leisure (Kingfisher) last year there has been a dramatic increase in ferry fares and services. Hervey Bay residents are complaining that the return vehicular fare from Mary River Heads has been increased by 33% from $82.50 to $110. What has rubbed salt into the wounds of the Hervey Bay locals is that backpackers will continue only to pay the old price of $82.50. What the locals don't know is that a further increase in price is due when the current lease on the Wanggoolba Creek terminus expires in 2006 and a landing fee on Fraser Island will be extracted by the Queensland Government.
The EPA is now reviewing landing rights at Moon Point and this is likely to lead to some increase in revenue collection from that source.
Landing fees now apply to all vehicles and passengers on the Inskip Point to Hook Point ferry services. This is included in a price hike of similar proportions on this run. However, the EPA now gets a very small concession which is part of that increase. The existing two operators have expressed anxiety that the EPA may admit new operators and squeeze them out.
While the price cutting has been abandoned due to the watchful eye of the ACCC the competition between the two operators on this run continues. The Kingfisher Ferries now use bikini clad girls to try to entice an increased share of the traffic to go over to them. The "Manta Ray" claims that such skimpily clad nubile women are diverting family groups to their barge.
The public waits with some anticipation to hear the outcome of the pending prosecution of Sid Melksham for unfair trading practices during the barge wars up until the time he sold Eurong Resort.
Some Interesting Notes
Scallop ranching is proposed for 372kilometre of seagrass meadows off Burrum Heads. This has been likened to the marine equivalent of clear-felling.
The equivalent of 54 full time rangers are currently working on Fraser Island. 14 of these positions are dingo inspired including campground rangers.
Currently more than $600,000 is annually spent on road maintenance. This is about 15-20% of the EPA's total expenditure on the island. There are 720 kilometres of roads on Fraser Island.
The current moratorium on commercial tour permits on Fraser Island will end next year. However a political decision has been made that there will be no restriction on Visitor numbers. Therefore, as the number of free independent travellers (FITs) grows, if sites are to be limited to their maximum sustainable capacities, then the only Commercial Tourist Operators (CTOs) will have their access to specific sites restricted.
Currently 19600 vehicles travel north from the Hook Point Ferry annually. The road from Hook Point to Dilli Village will be required to carry all of this traffic when it is upgraded from its present status. It is not to be reinstated as a bitumen road.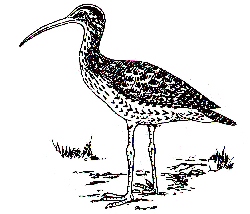 Killer 4WDs
As referred to in MOONBI 104 some 4WD addicts are so "gung-ho" about their vehicles that they are unwilling to acknowledge the compelling evidence that 4WDs in urban situations are killers.
Some new evidence emerging concerns the weight and height of the vehicle.
In a graphic account journalist Miranda Devine described an accident in Manly Vale in early May:
"The terrible accident in which a family of three was killed, clearly was not the fault of the four-wheel-drive involved in the six car pile up. But the fact that (the victims) were in a 1400 kg Mitsubishi Lancer shunted into the path of a 3000 kg Nissan Patrol sealed their fate. As always it was the occupants of the small car who took the brunt of the collision with the 4WD. It stands to reason that a rigid high riding 4WD hitting a conventional car at head height, above the safety impact beams and other safety measures will inflict lethal damage to the occupants of the smaller vehicle, while leaving the occupants of the other relatively unscathed.
"In fact a U S study by the Insurance Institute for Highway Safety has found that passengers in a car are four times more likely to be killed when hit by a heavy duty 4WD than by any other car.
"And a study last year by the Australian Transport Safety Bureau found that 4WDs are nine times more likely to kill other road users than to kill their own drivers. Further, while the overall number of fatal crashes dropped 25% between 1990 and 1998, the number involving 4WDs jumped by 85% to one in eight road deaths. The NSW Government's new ecofriendly car rating system measuring noxious pollution emissions rated vehicles from "A" to "D". In the dreaded pariah category were Land Rover Discovery, Mitsubishi Pajero, Nissan Patrol and Toyota Land Cruiser among other 4WDs….
" … Instead of paying the usual 15% tariff, 4WD-owners pay just 5%."
These are not arguments being advanced by FIDO or anyone else for banning 4WDs. The heavy duty 4WDs (as distinct from the light All-Wheel-Drives) are great workhorses, where engaging 4WD such as in travelling around Fraser Island is a matter of necessity. Our concern is that the use of 4WDs almost exclusively as family vehicles on urban roads is not in the public interest and the public should be discouraged from using them as such. Increasing the tariff would be a good place to start. Making sure that their emissions standards are improved is also desirable. Then they may be used only for those purposes for which they were intended and not just for urban cowboys in urban settings.
Happy Valley Weeding Bee
29th - 31st August
FIDO is seeking volunteers to assist it in a weeding bee at Happy Valley on the weekend of 29th –31st August.
People with 4WD transport should make their own way to the island. FIDO will provide transport for people from Brisbane or the Sunshine Coast to the island without 4WD transport of their own. A bus will leave Brisbane at about 8.30 am on 29th August. After lunch in Maryborough, the group will board 4WDs and proceed to the island where they will establish camp. FIDO will provide tents, mattresses and meals.
Please contact Judith Tambling. Ring her on (07) 3356 0632 or E-mail her at judith@samford.net if you can assist, but also please send in a Registration of Interest form (see below) to ensure that we have counted you in and that you will be properly and adequately catered for.
The spread of weeds from the townships presents a threat to Fraser Island's World Heritage values. They provide a potential reservoir for infestation to unaffected areas on the surrounding mainland, becoming a problem for the wider region. These weed infestations are also undermining weed control efforts by QPWS in the adjacent National Park.
Last October FIDO removed literally tonnes of weeds from Happy Valley but although some areas have been cleaned out the infestations demand much continuing effort to clean up the remaining areas and to keep the cleaned areas under control.
The QPWS has no jurisdiction to remove weeds in the townships. The Hervey Bay City Council has and has approved FIDO's project at Happy Valley.
FIDO welcomes people volunteering individually or in groups and we need to know a few things about you to help us begin planning the weekend. Please fill in the information below and post it to Ms Judy Tambling, 8 Laughland Street, WINDSOR QLD 4051. We will be contacting you with further information and confirmation of details before the working bee date.
Registration of Interest Happy Valley Weeding Bee 29th – 31st August, 2003
The following people will be travelling together:
Name & Age (approx) (1)………………………………..
(2) ………………….………………………………….…
Street: ………………………………………………..…..
Suburb & Postcode: ……………………………………..
Phone/ E-mail: …………………………………………...
I/we can provide:
(i) our own 4WD transport. YES [ ] — NO [ ]
(ii) our own camping equipment. YES [ ] — NO [ ]
I/we have previously participated in weeding / bushcare projects. YES [ ] — NO [ ]
Note:
Subsidiary questions and additional information will be supplied when FIDO knows who can supply transport and who needs a lift to get to Fraser Island, as the event gets nearer.